The farmhouse accommodation "La Valeriana" rises on the last morenic hill in south San Daniele. The view stretches from the friulan valley to the carnic prealps.
Surrounded by farmed fields, vineyards and young olive groves, it is the ideal place to enjoy nature in different seasons and forget the stress of the city. In the farm you can take part of the fruit and olive harvest, of the lavender cutting, of the grape harvest, of the preparation of jams…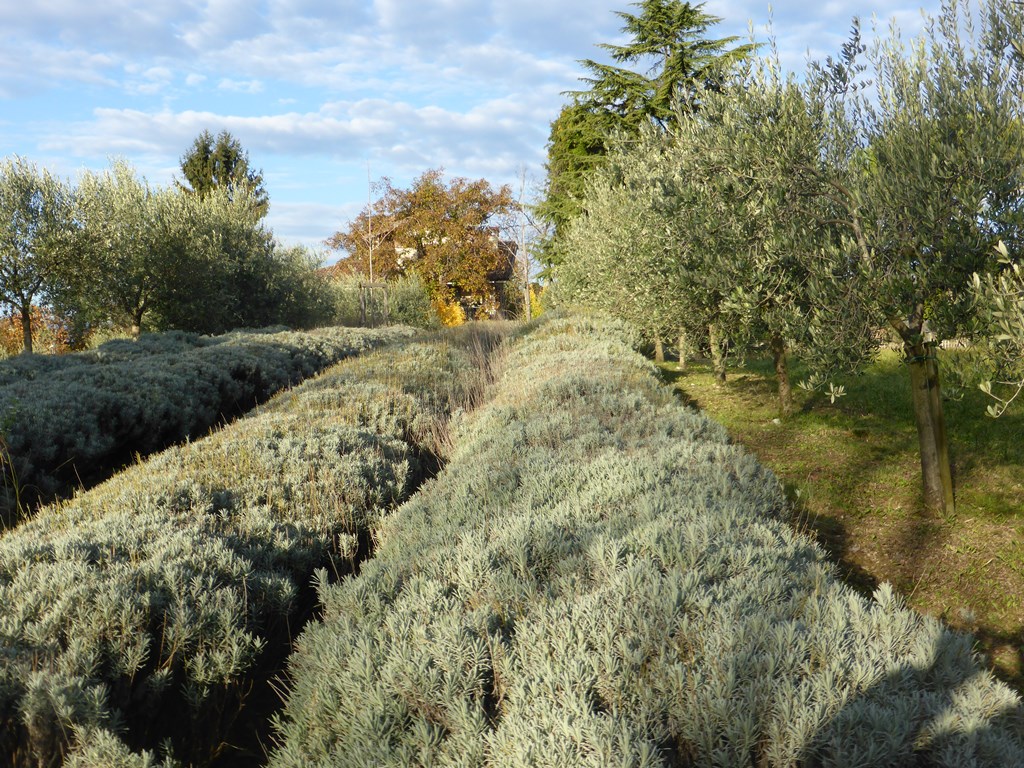 The farmhouse accommodation offers 6 mini-apartments of recent renovation, well finished and independent; two of them are suitable for disabled people. Each apartment has been personalized and offers the possibility to spend serenity time.
The comfortable kitchen will allow you the preparation of the breakfast with the respect of your timing or the cooking of your favorite dishes. In the living room of the apartments, you could relax on a cozy sofa after a walk or a bike ride immersed in the countryside. The well-furnished rooms are equipped with satellite TV and Wi-Fi.